Spring Transitions: why you should look at changing your bedding in Spring and why a Dohar is the perfect option.
Spring is nearly here, time to change your bedding to optimise your sleep.
The birds are singing, the days are getting longer and with the spring equinox on 20th March (2022), spring is officially on its way. With the changing of the seasons, you might be starting to think about giving your home a quick spring clean, deep cleaning each room, or getting rid of some of the clutter that has accumulated throughout the year. However, spring isn't just the perfect time to clean your home, with the temperature changing, it is also the ideal time to change your bedding.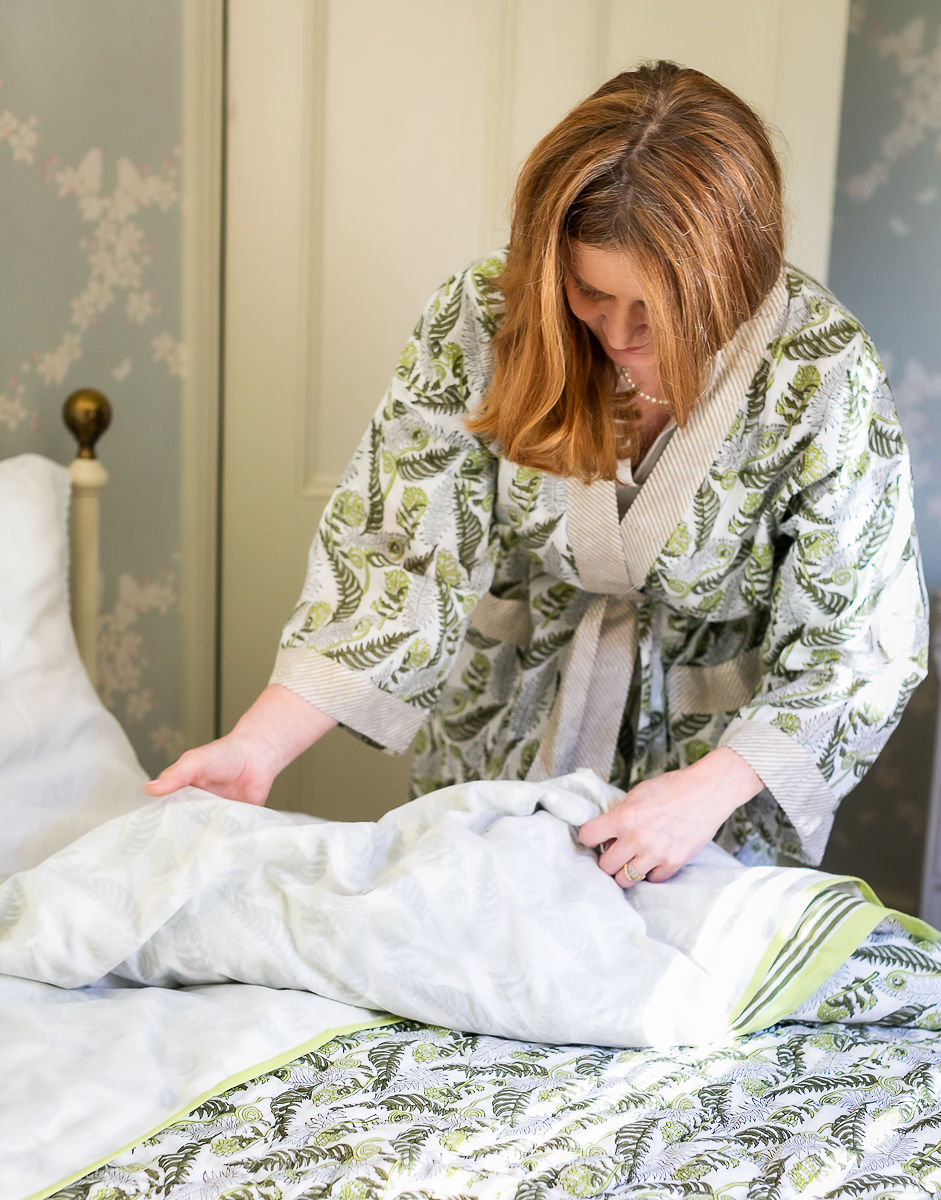 Here are some of the reasons why you should look at changing your bedding in spring, including the health benefits and why a Dohar blanket is the perfect option.
As the Temperature Changes, so should your Bedding
During the cold winter months, the UK has an average temperature of just 5.3°C, whereas, during the spring months, the average temperature rises to 8.7°C. The ideal temperature for sleeping is 18°C, regardless of the time of year. In order to maintain this optimum sleeping temperature, as the seasons around us change and the temperature increases, you should also change your bedding, to ensure a restful night's sleep.
The Health Benefits of Changing your Bedding in Spring
As the seasons change, it is important to change your bedding to help your body to regulate your temperature whilst you sleep and changing your bedding can have added health benefits. Clean bedding can help you to breathe better, aiding respiratory issues and supporting a healthy immune system as well as helping to prevent illness. A clean bed is beneficial for your health because it gets rid of dirt, dust, germs and debris which can help you avoid irritating allergies and experience higher quality sleep. Apart from the physical benefits of having clean bed sheets, the benefits mentally will also help you to relax and feel good ready for a good night's sleep. It is important to have a night time ritual and good sleep hygiene to help you get the best night sleep. read more about this in my blog ' 10 simple tips to create a sanctuary for relaxation and a good night's sleep'
As we approach the warmer spring months, your spring clean is the perfect time to change your bedding and do a deep clean of your bedroom.
For better quality sleep during the spring months, add the following steps to your spring clean:
●     Wash all extra bedding, quilts and blankets
●     Put pillows into the dryer on a high heat for 10 minutes to kill any dust mites
●     De-clutter your bedroom from too many accessories to create a stress-free environment where you can enjoy a relaxing night's sleep.
Cleaning your bedding can help you avoid illness and minimise the spread of viruses and bacteria, so it is definitely worth incorporating into your spring clean. But getting high-quality sleep isn't just about your bedding. Creating a relaxing and clutter-free bedroom can have a positive effect on your daily mood and ability to focus, as well as help you to unwind at bedtime... Plus, the process of reorganising, donating, and recycling unwanted items during your spring clean can be mentally refreshing and liberating.
A Dohar or Quilt? Changing your Bedding in Spring
As the temperature begins to change, we recommend swapping your high tog duvet for a multi-layered Dohar and warm quilt. Dohars are thin coverlets, traditionally made from three layers of cotton muslin. The top and bottom layers are plain natural cotton material with the middle layer block printed in unique designs. (no filling material) Quilts are thicker than a Dohars and have a cotton voile exterior and natural cotton filling. Layering a thin Dohar with a thicker quilt means that you can easily adjust your bedding layers and gives you so many options, to adapt to the warmer spring temperatures and stay comfortable in bed.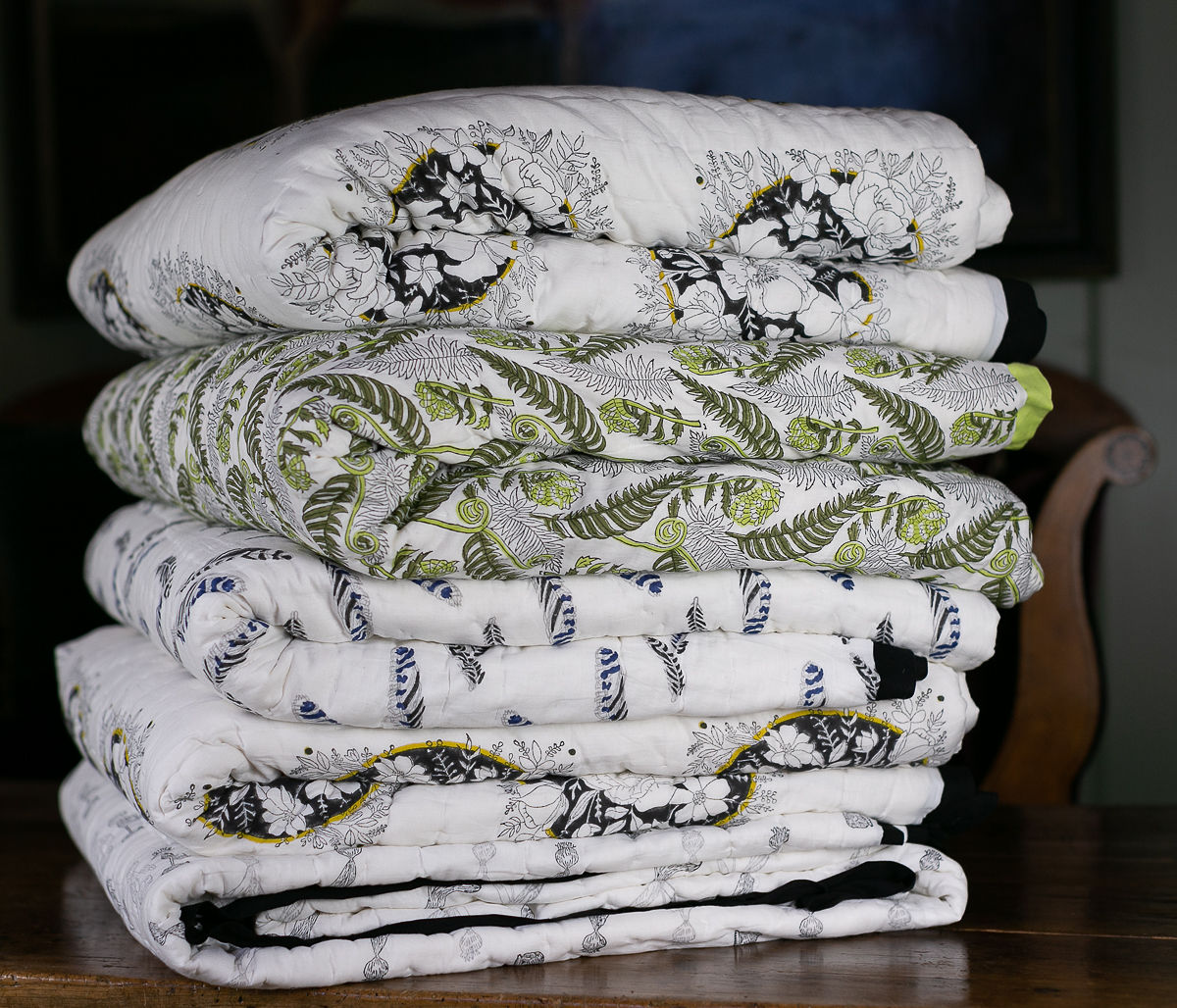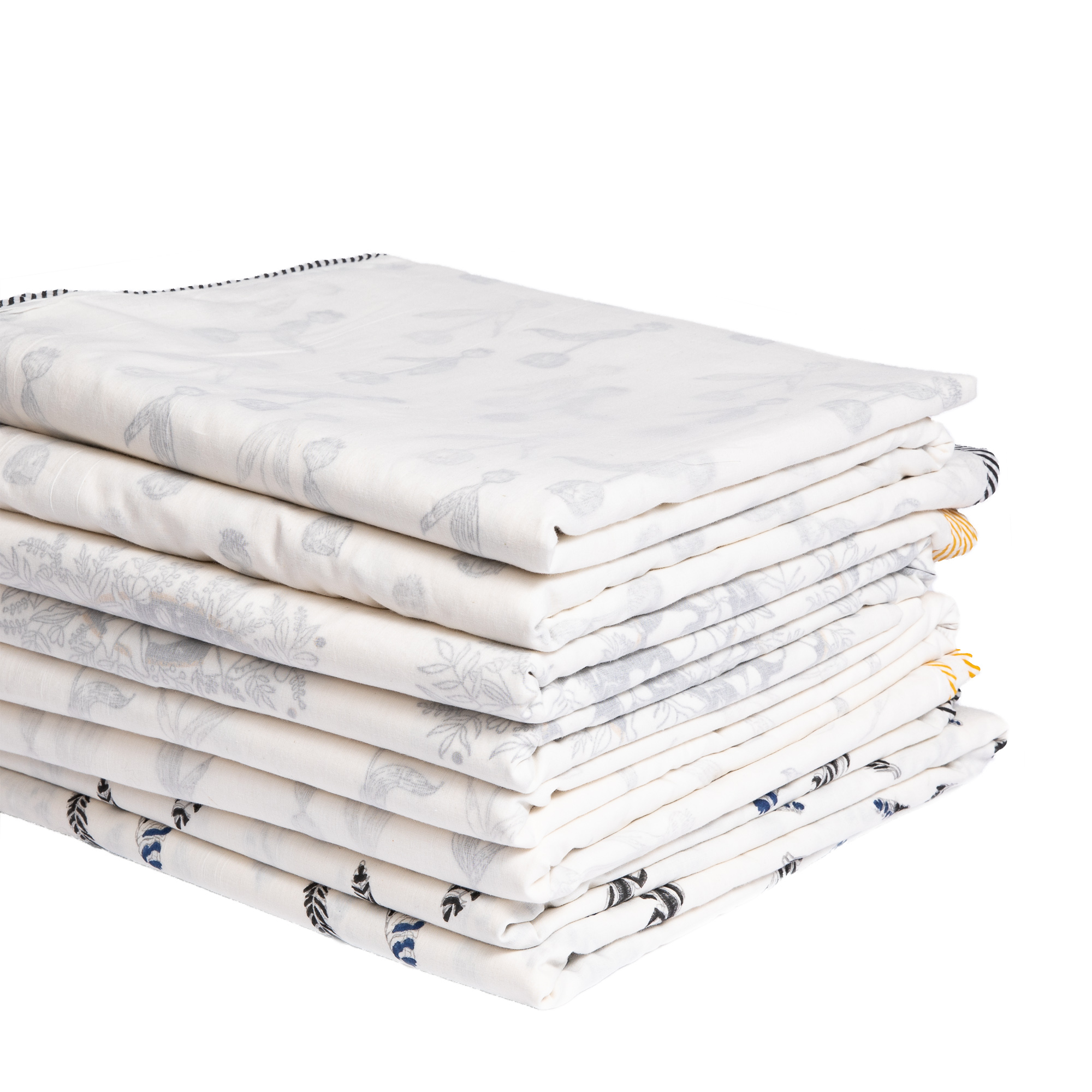 When purchasing new bedding, we recommend opting for lighter colours that will reflect the light. The patterns and print we use for our Dohars are designed to aid our feel-good vibe, take a look at our Comfy Bed Bundle, which includes a double Dohar and double quilt as well as matching cotton quilted cushions, to help you to make your bed a coordinated and relaxing sanctuary at affordable prices and for extra conveninece you can buy Dohar online.
Why a Dohar is the Perfect Bedding Option for Spring
Our lightweight Dohar blankets are the perfect bedding option for Spring because they are made with the purest 100% cotton fabric. Cotton is a breathable fabric which means that your Dohar blanket will help you to regulate your body temperature during the night, this is particularly important during the changing of the seasons. As part of this, our cotton Dohars are moisture-wicking, meaning they move sweat to the outer surface of the fabric and dry quickly, helping you maintain a comfortable temperature. Our Dohars really are the most ideal cozy bed sheets to make you feel comfortable in bed and help improve your sleep.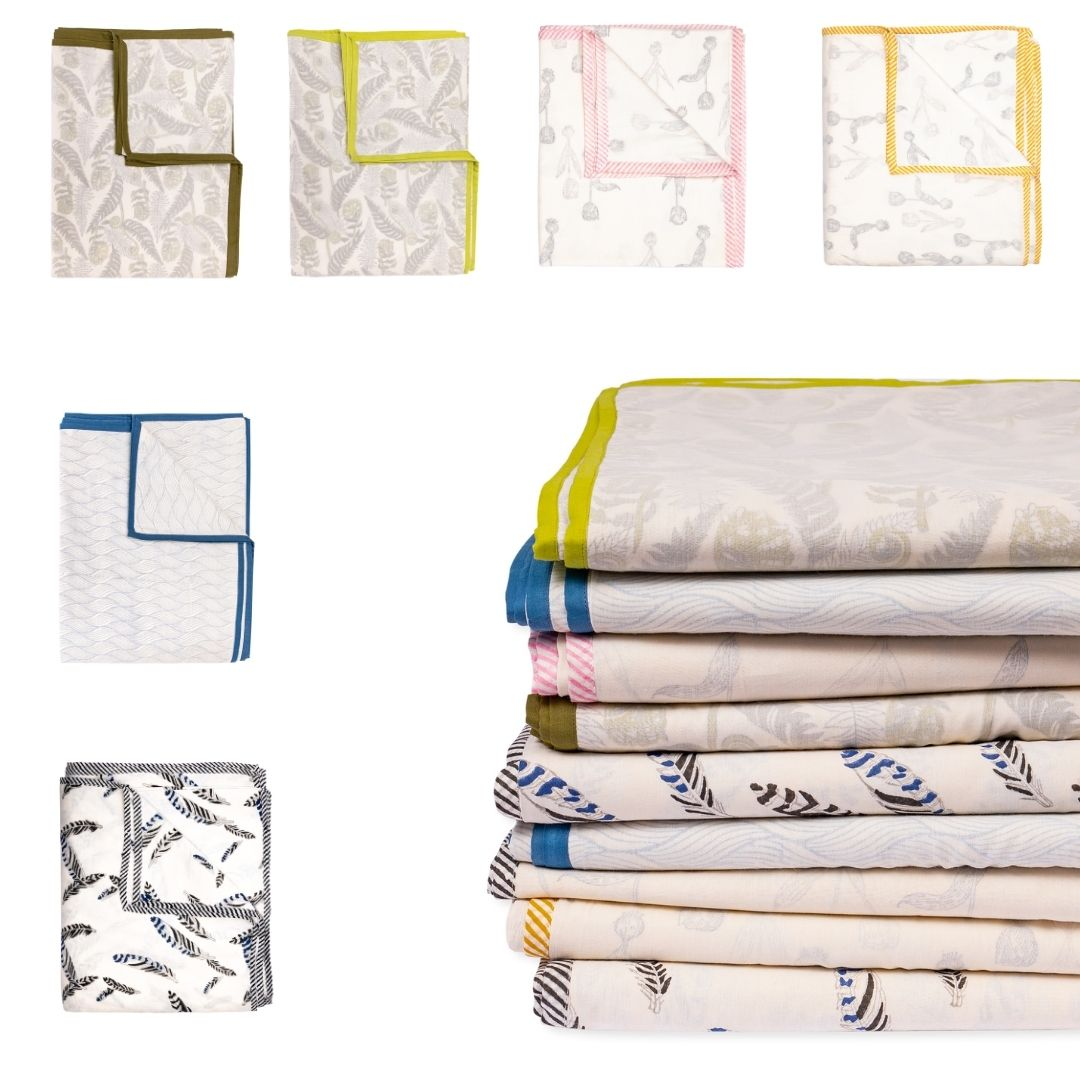 Our cotton Dohar blankets have many benefits, they are also hypoallergenic, meaning they catch fewer allergens than man-made fabrics and this will reduce disturbance during the night, helping you to get restful and high-quality sleep every night. We use azo-free natural dyes for all our products including the Dohars, which means you can feel safe as they do not contain toxic or harmful compounds. Our Dohars are also more environmentally friendly and sustainable because the process of Azo-free natural dyes uses less water and the wastewater can even be repurposed because it is not polluted. Whilst talking about water and cleanliness you can save on your weekly washing by just washing the Dohar , it dries very quickly in the dryer on a low heat or on the washing line for extra freshness.
Making the Transition to a Dohar this Spring
Sleep is vital for ensuring that your mind and body can function properly and getting high-quality sleep can improve your quality of life! As the temperature begins to change, Spring is the perfect time to change your bedding,update your bedroom and swap to a natural cotton Dohar. We have a lovely selection in stock, (to clarify bed size; double bed dohars are queen-size dohars and kingsize and super kingsize bed dohars are kingsize dohars) for you to choose from.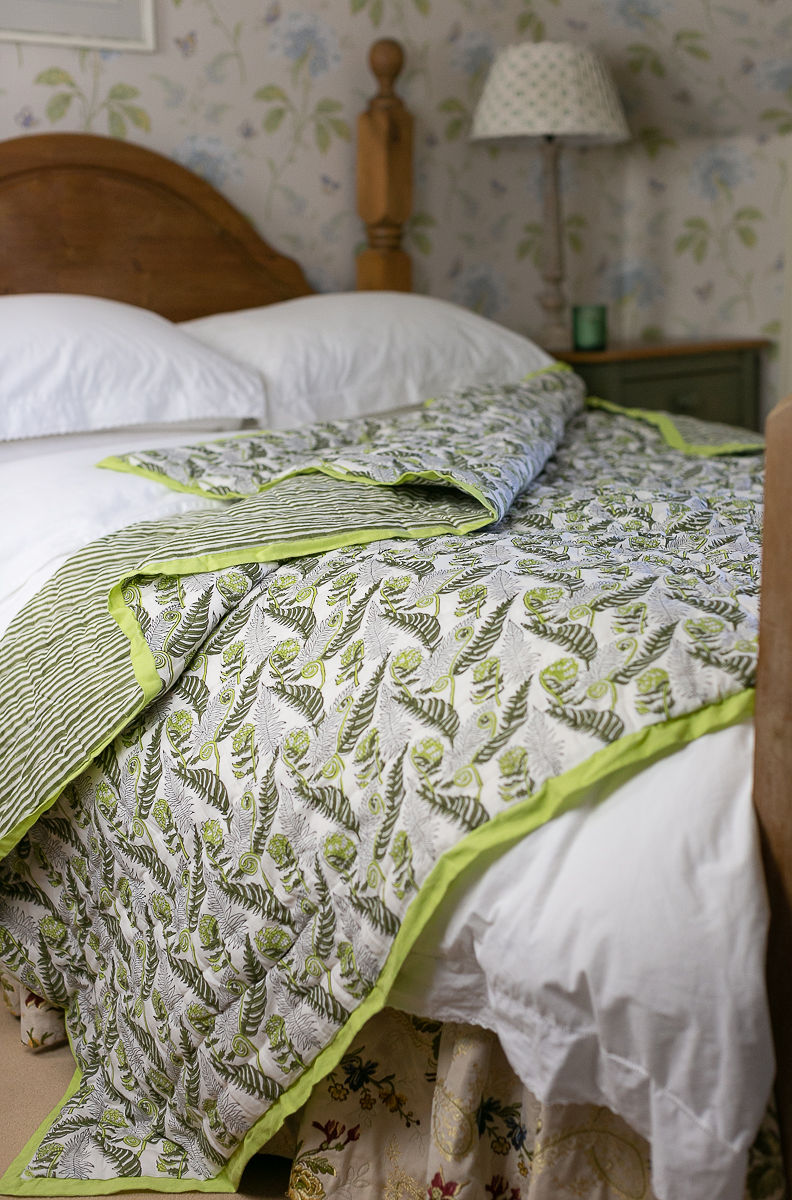 Shop our range of luxury Dohar blankets at affordable prices here. We offer shipping worldwide, click the link for online shopping.